Gramps' WWII Sketchbooks
My grandfather documented his war experience in two sketchbooks. He spent several years in Guam as an officer. He never saw real combat, so his sketchbooks reveal a different side of the war - bureaucracy, tedium, ingenuity and mischief.
In his 80s, he recorded a narration on VHS as he flipped through both sketchbooks. Below, I'm experimenting with a roughly interactive experience, pairing this audio narration with his sketches.
Here are Byron L. Levy's WWII Sketchbooks - cartoons, observations and commentary - along with anecdotes and context he remembered, 60 years on.
SAMPLE PAGE – Sketchbook One, pg. 10
Click to play audio below.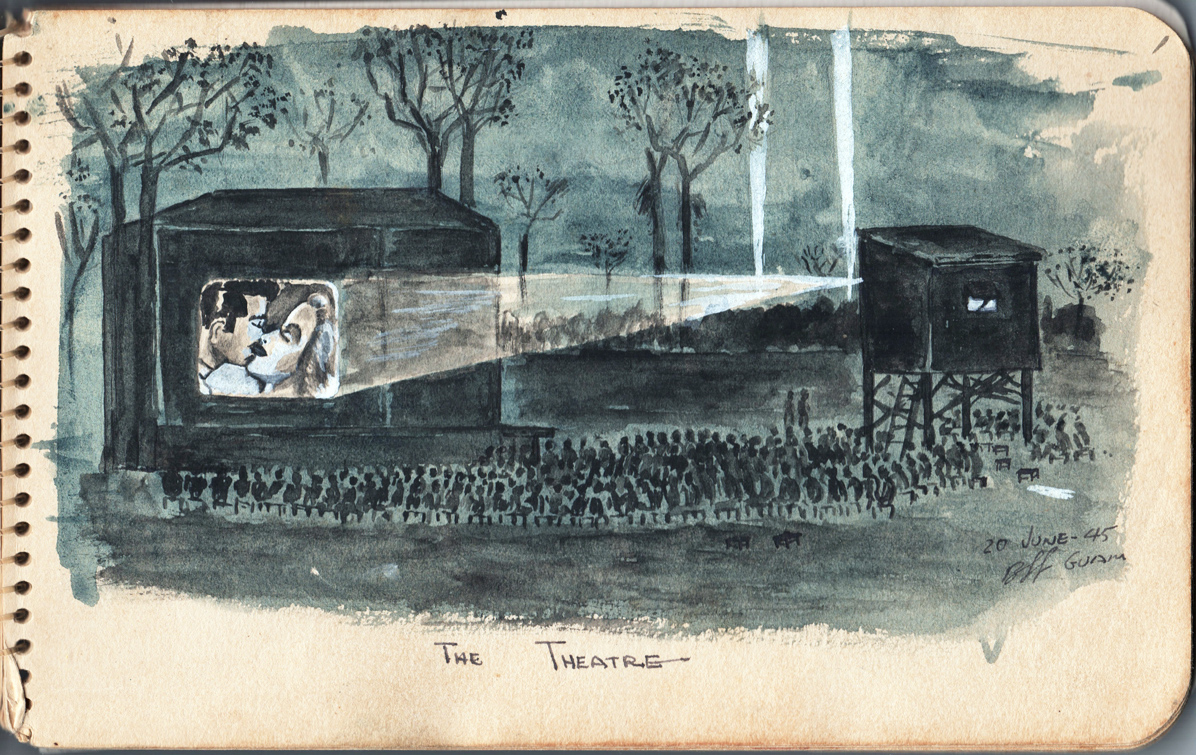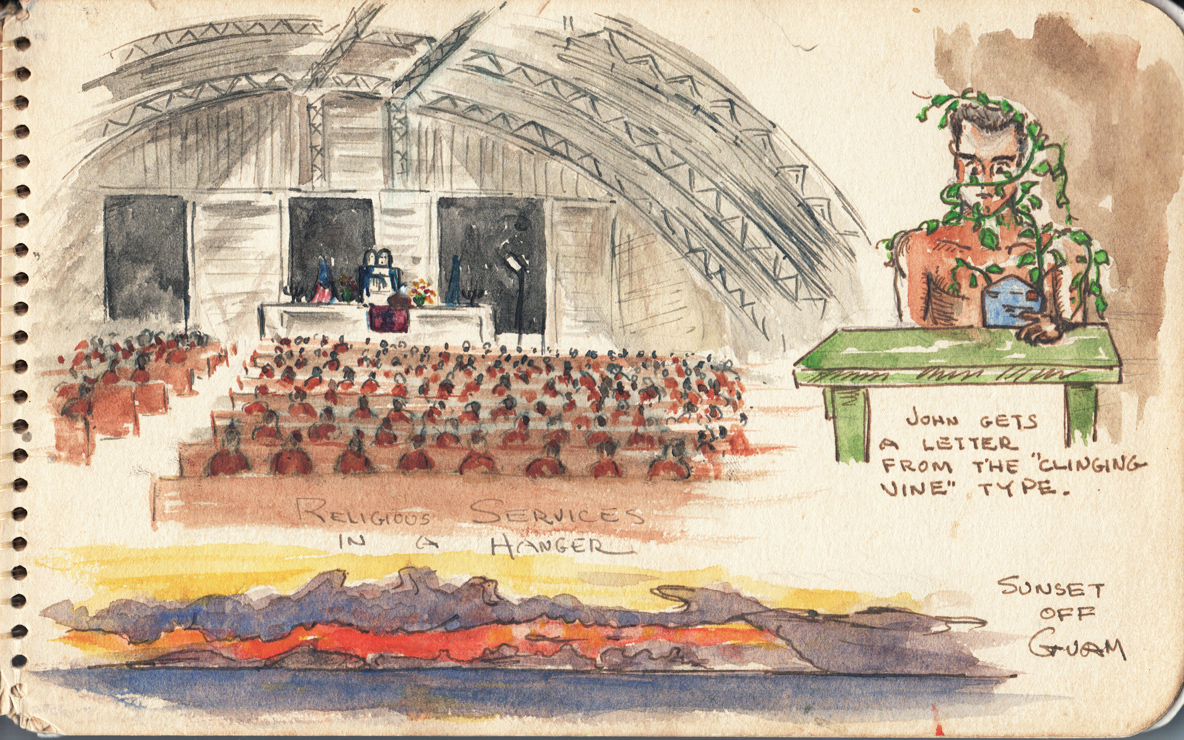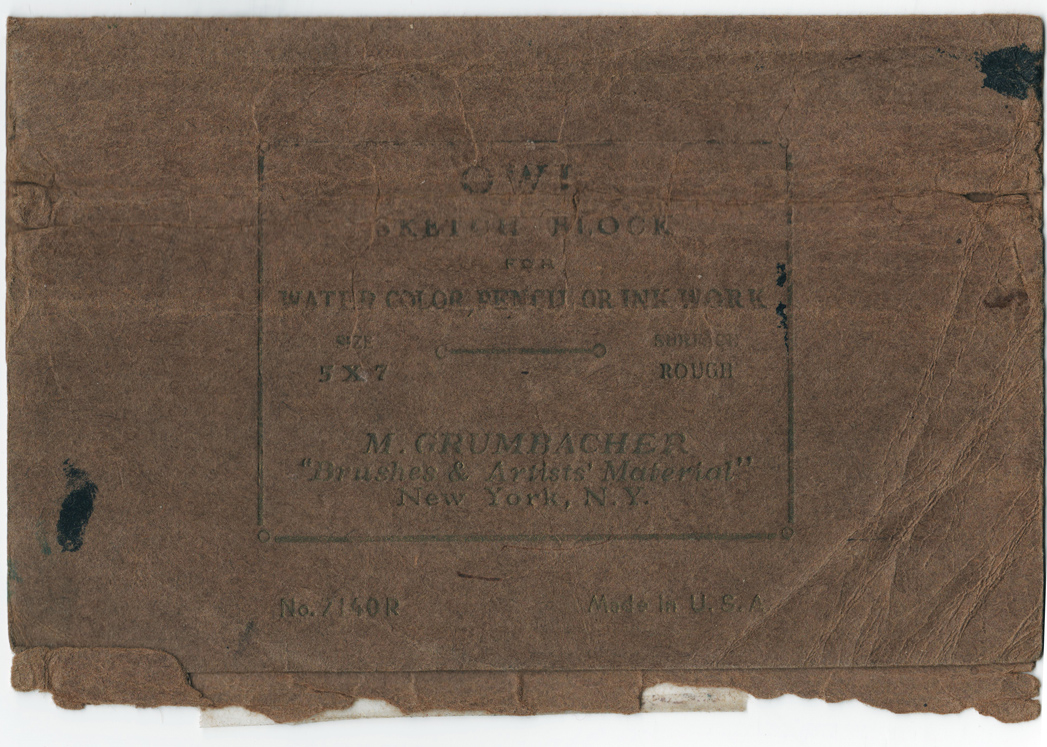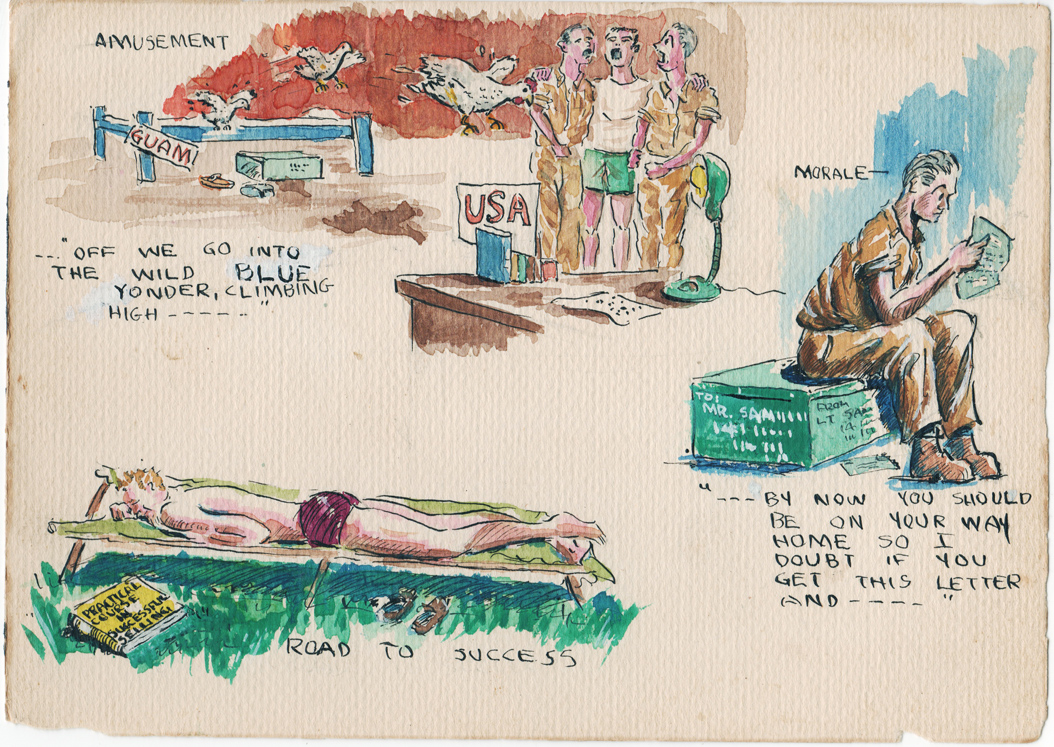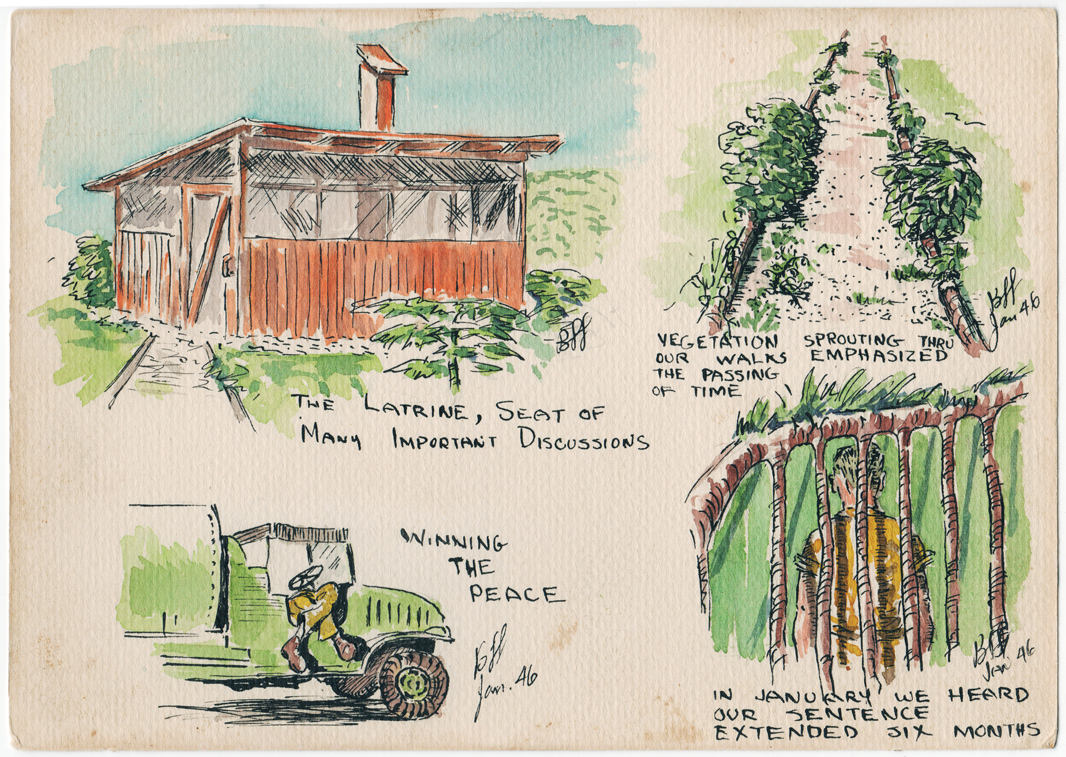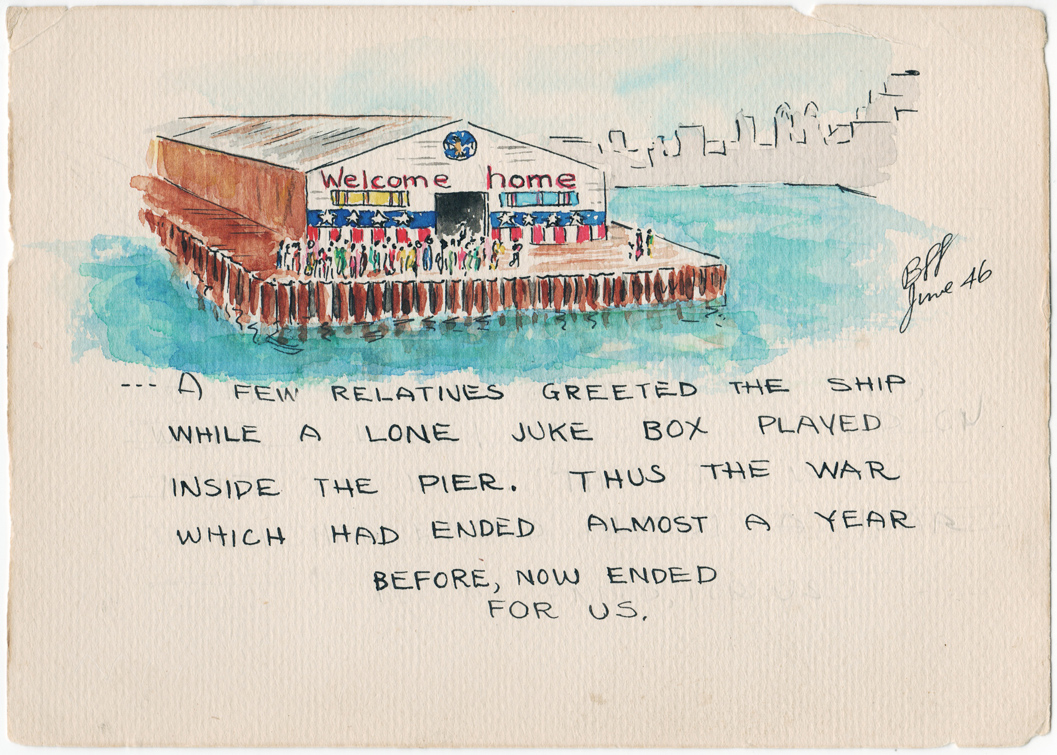 More Audio Samples (Sketchbook One)
pg. 15
Click to play audio below.

There is audio for every page of both sketchbooks, so quite a bit more where this came from!
Thanks for checking this out!
--Colin